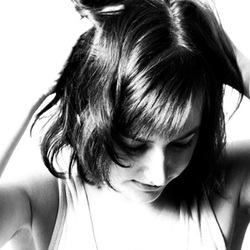 Hi, My name is Tessa and here is a little About Me.

In 2005 I graduated with a Professional Photography Certificate from North Island College in Courtney BC. I have explored many areas of photography over the years but it wasn't until the last couple of years that I have discovered pure joy and peace when photographing children. They are so honest! They are so full of life and light. I look forward to working with them. While they can be challenging, their photo sessions provide the greatest sense of accomplishment. I prefer to keep the focus on the subject and love to photograph outdoors in our glorious West Coast weather and colors.

In 2007 I graduated with a Graphic Design Certificate from Pacific Design Academy in Victoria BC. My designs find their strength in their simplicity and straightforwardness. I enjoy creating logos for local small businesses and I adore creating layout designs for books, posters and other stationary.

I am a perfectionist for both photography and graphic design. I pour every ounce of myself into each project and am devoted to it until completion. I am confident in my skills but never afraid to learn something new and to push myself to the limits of my knowledge and abilities; its the only way to grow.

I have worked for a few local companies (as a second shooter, a back up graphic designer, and as the lead prepress tech/graphic designer) but I love working for you the most; the mom who is in love with her newborn baby, the dad who can't wait to show off his gorgeous family with this year's Christmas Card and the local small business owner working hard to support his/her family. I want to help you share your joys with those you love.

I work in Sooke, Victoria, and Nanaimo BC.


---
---